Fire island is probably the "Puerto Galera" of New York city. It is just a few hours drive from the city and one area in the island called Pines, is a gay man's paradise.
My sister drove from the city to pristinely charming Long island for less than an hour. And from the ferry port, i was delighted to see sexy gay men ready for a hot, island party.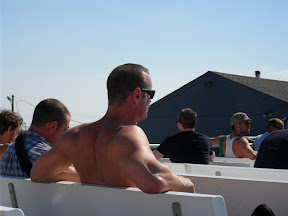 It takes a few minutes of nice ferry ride from the main island to this summer getaway. And upon arrival into the island, i was greeted by throngs of sexy men half naked and all - displaying their bodies and/or caressing each other.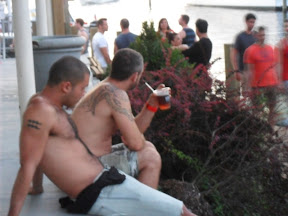 The island was filled with bars, restaurants and elegantly modern houses. And as the sun goes down, the island crowd gets wild. Men begin to parade in different levels of undress trying to catch each other's attention.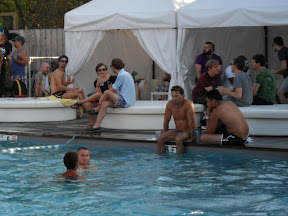 (This guy was walking around showing off his pubic hair and the base of his cock before he decided to zip up his shorts.)
As soon as the bars open, the fire island becomes hotter as groups of men begin to display different levels of intimacy practically everywhere. In fact, a notorious alley is named as "meat rack" as it is popular for casual, anonymous sexual encounter.
The whole island is like a setting for an American gay porn.